Intermediate to Advanced ESL
Specifically designed for Canadian Citizens, Permanent Residents & Immigrants, this program allows for Newcomers with Intermediate to Advanced English language skills to improve their English. (ESL class equivalent to CLB 5, 6, & 7).
Our ESL program offers the following training and includes:
1. A Major Focus on Language Training
2. Training and Orientation in Canadian Working and Social Structure
3. Subject-based Teaching:
Listening/Speaking
Reading/Presentations
Writing/Grammar
Pronunciation
Canadian culture
4. Groups of up to 14 Students
5. Computer Lab
6. Pronunciation Training Lab
DATES
Start dates occur each Monday. Pricing depends on desired length of course.
REGISTRATION
Register now for the always popular Dennis's writing/grammar class and Justin's reading/writing class and/or Kevin's listening/speaking classes!
We accept weekly registration.
To register, please fill out our application located at the bottom of the page.
If for any reason you have to withdraw from the course after applying, please see our Withdrawal and Refund Policy and fill out a Withdrawal Form located at the bottom of the page.
This program is not Designated and is ineligible to receive foreign nationals on a study permit.
PRICES
***Registration Fee is non-refundable***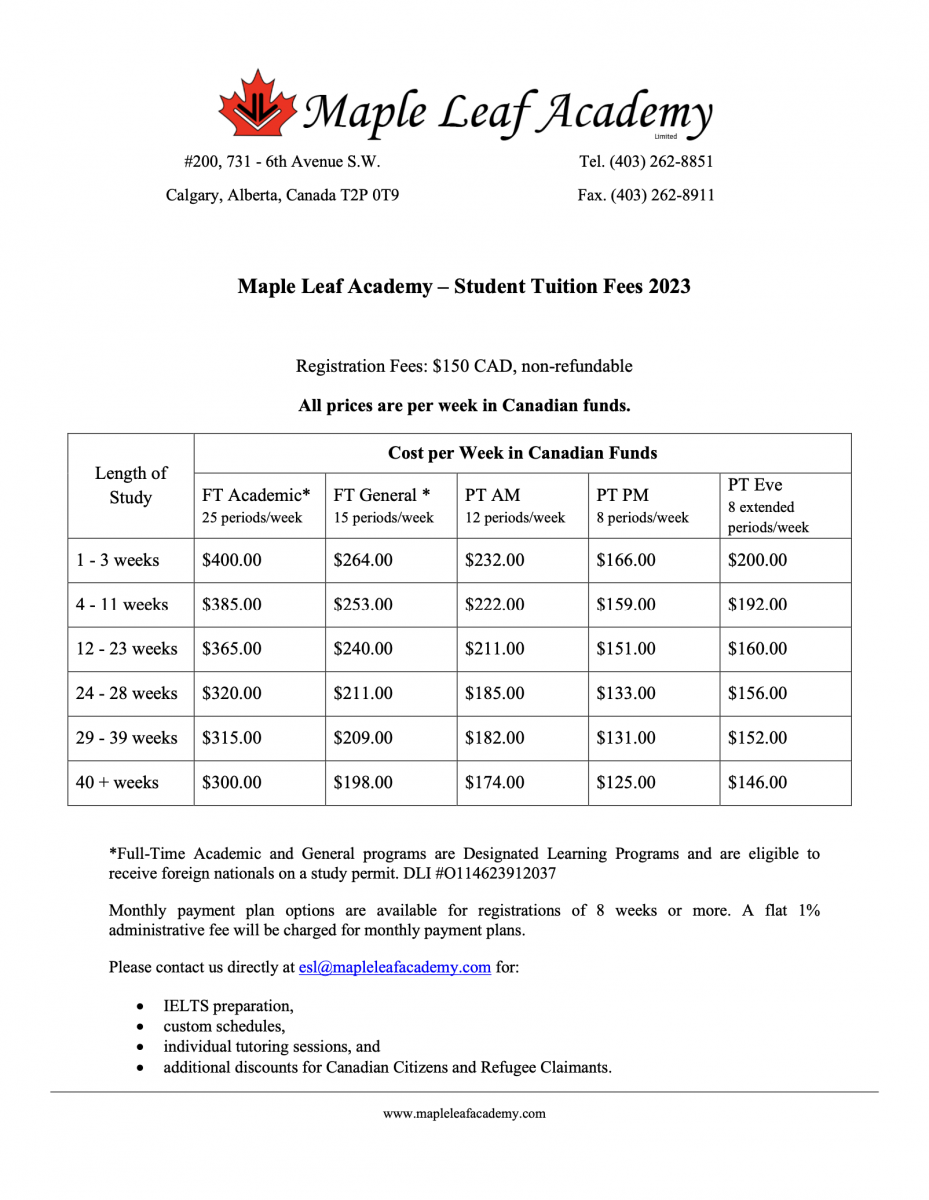 For more information about our tuition fees, please contact us at 403-262-8851 or directly contact our ESL Registrar at esl@mapleleafacademy.com.