Summer Fun Information
Fun for the Whole Family!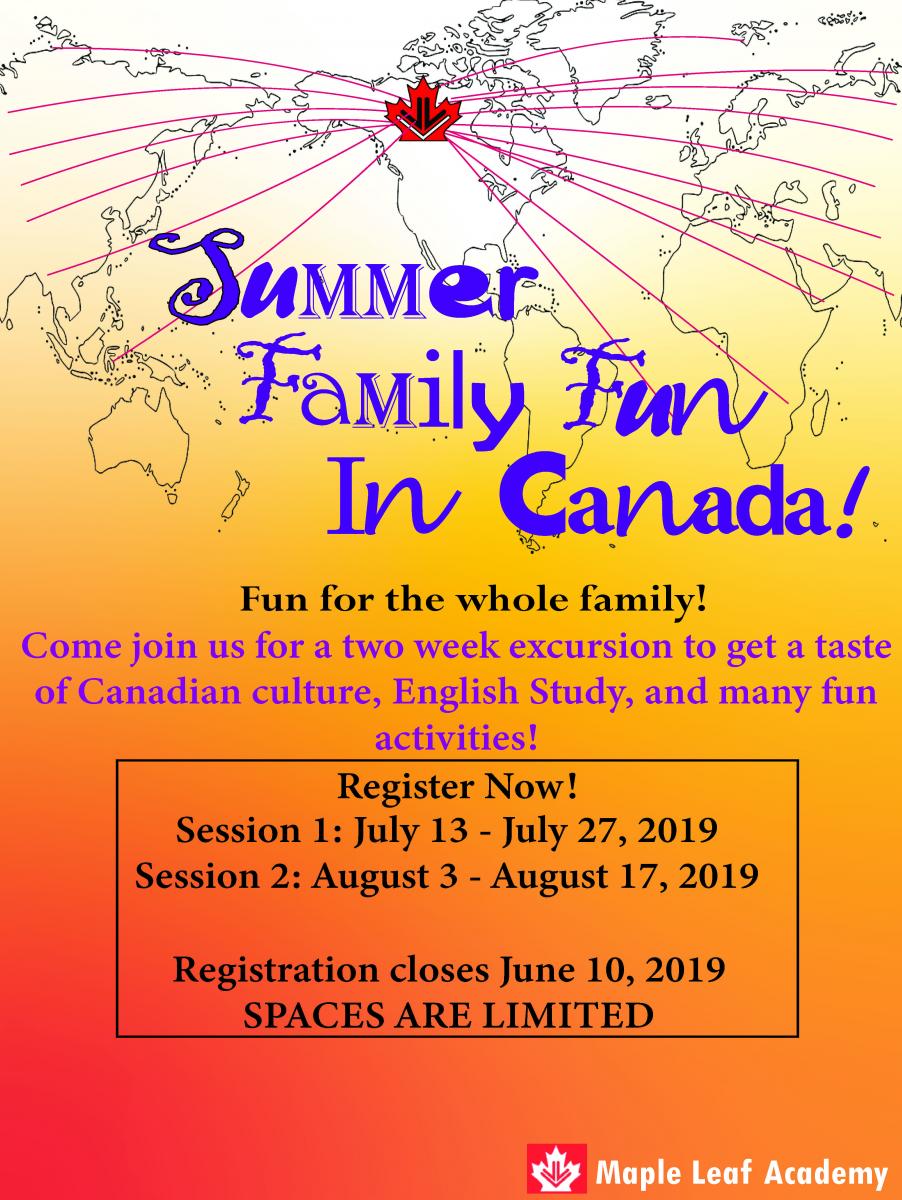 Come to Maple Leaf Academy to experience a two-week excursion of family fun and excitement! The whole family is welcomed! Bring Mom, Dad, brother, sister, aunt, uncle, cousin... and many more!
Experience fun activities such as:
Golfing

Hiking

Cooking

Baking

English Study

Museums

Libraries

Historic Tours

and so much more!
Everything can be included such as accommodations and meals! Availability is limited. Register now to get the full package!
REGISTRATION IS LIMITED! Families* around the world are welcome! Register now!
For questions, inquiries, or desire to register, phone us at 403-262-8851 or email us at tokoishi@mapleleafacademy.com.
*Minimum age to participate is six (6) years old.