Summer Family Fun in Canada 2019!
Summer Family Fun Information
Fun For the Whole Family!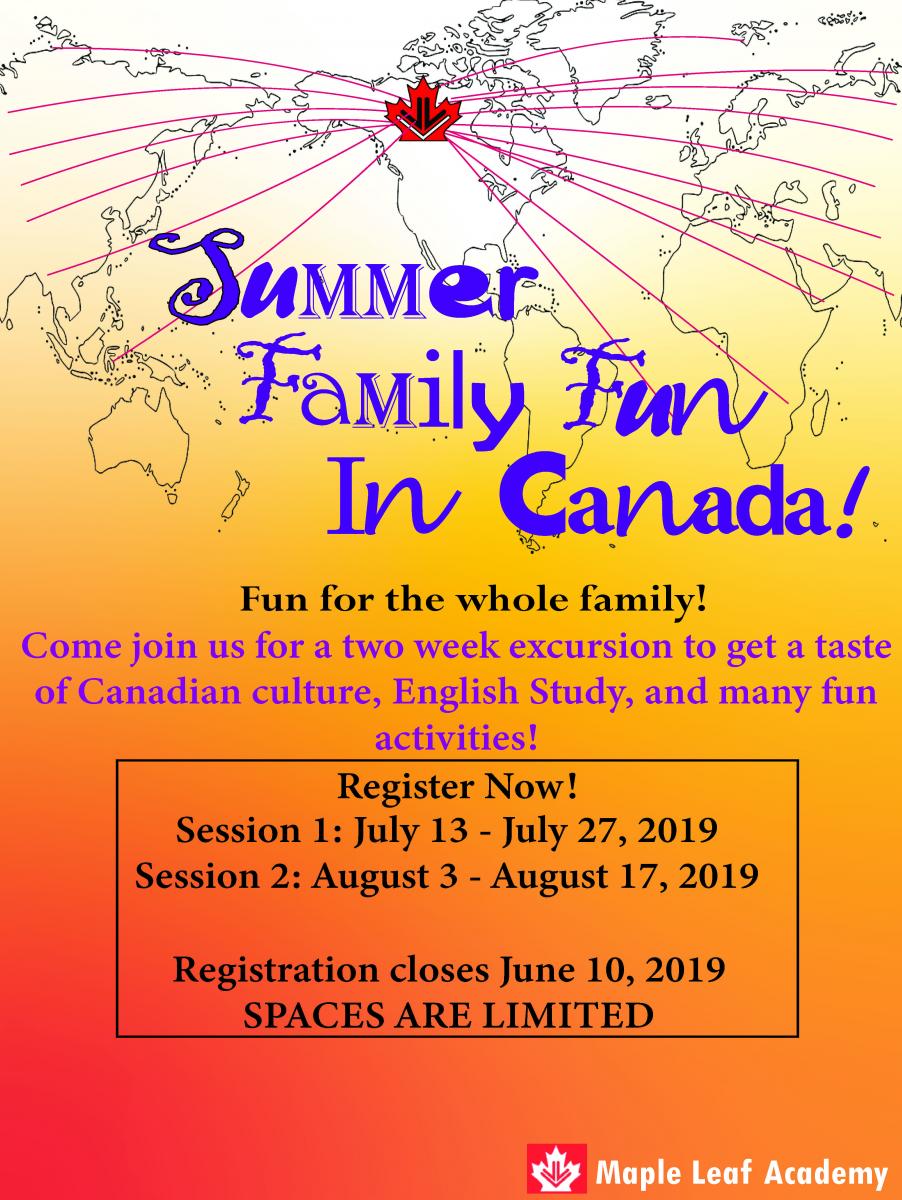 Come join us at Maple Leaf Academy for a Summer Family Fun Two Week Program! Explore Calgary, Alberta and its surrounding views! Bring your family! There is fun for everyone! Mom, Dad, brothers and sisters are all welcome!
Enjoy fun activities such as:
Hiking
Baking
Cooking
Golf
Museums
Libraries
Historic Tours
English Study
and much more!
This two week program provides the following:
Accommodations: Hotel, Motel, B & B, Homestay. Depending on availabilities.
Meals: Have your meals included in your plan or provide your own meals.
For more details, inquiries, or desire to register now, please email us at tokoishi@mapleleafacademy.com.
Minimum age to participate is six (6) years old.